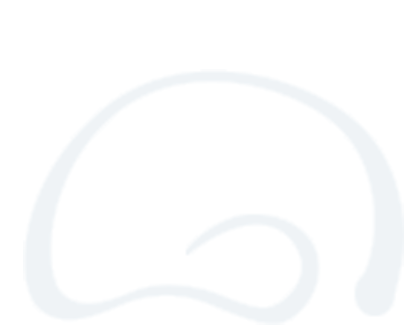 Overview
---
The Credit Valley Neuropsychology Group is a group of 3 dynamic and professional Psychologists, each with over 10 years of clinical practice in the field of Clinical Neuropsychology
Individual adult and geriatric cognitive assessments are conducted within the private domain.
The group's goal is to provide timely assessments and feedback that are individualized to address the client's referral needs.
---
---
What is a Neuropsychological Assessment?
---
A neuropsychological assessment is an evaluation of cognitive, intellectual and emotional functioning of individuals with neurological, medical and /or psychiatric conditions to assist with diagnoses or to determine an individual's current level of functioning across such domains.
What is Involved in a Neuropsychological Assessment?
An assessment consists of an initial interview which includes a history of medical conditions, emotional/personality issues, vocational/academic background and any recent cognitive complaints or changes.
The testing consists primarily of paper and pencil tests in which clients may be asked to answer questions, remember information, draw designs or make judgments about various stimuli.
Testing will last 4 to 7 hours, depending on the type of assessment and the referral question being investigated.
Following testing, a feedback session will be arranged to discuss results and recommendations to optimize a client's level of cognitive functioning at home, work or school. Relevant treatment plans may be outlined. When requested, ongoing consultation with involved health professionals and/or legal representation is provided as part of the service.
A detailed written report will be provided to the client in a timely manner and to other professionals, at the client's request.
---
---
What types of Neuropsychological Assessments are Available?
---
In order to minimize the costs to the client, the referral base is divided between 5 streams of assessments. The cost of a neuropsychological assessment will vary depending on the type of assessment performed and the specific questions that are being addressed.
Note that the fees associated with these different types of assessment may vary on an individual basis and are subject to change over time.
1. Geriatric Assessments
address diagnostic issues and/or functional concerns (e.g., supervision, driving, ability to perform high-risk activities such as managing finances, medication administration and meal preparation)
typically require a shorter period of testing than a more traditional neuropsychological assessment
2. Functional/Diagnostic Assessments
address diagnostic issues and/or functional concerns (e.g., return to work and ability to perform high-risk activities such as driving, finances, medication administration and meal preparation)
recommendations made to optimize the client's level of cognitive functioning and safety and to increase the likelihood of a successful return to work, where appropriate
not appropriate for medical-legal cases
3. PsychoEducational Assessments (Adult and Child)
measure intellectual, academic and cognitive abilities (attention, learning, memory) and assess cognitive strengths and challenges in relation to academic performance.
may provide a formal diagnosis of Learning Disability (LD), Attention Deficit/Hyperactivity Disorder (ADHD) or Intellectual Disability (ID), if appropriate.
help determine ongoing learning needs, provide recommendations to access academic accommodations at elementary, secondary and post-secondary level (College, University) and outline recommendations for Individual Education Plans (IEPs) to optimize school performance.
4. Adult Executive Assessments
measure intellectual ability and executive functioning skills (problem solving, organization, cognitive flexibility).
provide information regarding your positioning in relation to your peers and to allow you a better understanding of your individual strengths and weaknesses.
provide recommendations, based on strengths and overall cognitive profile, to help you gain a competitive edge in the workplace.
5. Third-Party Assessments
address diagnostic issues and/or functional concerns (e.g., cognitive rehabilitation strategies, prognosis, return to work/school, ability to perform high-risk activities such as driving, finances, medication administration and meal preparation)
comprehensive test battery that can withstand medical-legal scrutiny (i.e., for motor vehicle accidents or disability)
---
---
Do I Have Insurance Coverage for a Neuropsychological Assessment?

---

Although the services of a psychologist are not covered by OHIP, many clients have extended health care benefits that cover the services of a registered psychologist. As such, it is possible that some of the assessment cost may be covered.
All clients are advised to inquire with their insurance carriers regarding the nature of their specific policy prior to arranging an appointment.
Third party assessments, such as those arising from motor vehicle accidents or disability, have unique coverage specifications.

---

---

How Do I Make An Appointment?

---

Appointments are scheduled in a timely manner with one of the three psychologists in the Credit Valley Neuropsychology Group.
Confidential appointment requests can be made by telephone to the number below and clients will be contacted as soon as possible to arrange an appointment time.
All information obtained in assessments is confidential and adheres to PHIPA privacy legislation.

---

---

Clinician Biographies

---

Dr. Maria Armilio, C. Psych

Dr. Armilio completed her BSc.H. at Queen's University and her M.A. at the University of Toronto. She received her Ph.D. from the University of Toronto in 2002, conducting her doctoral research at the Rotman Research Institute. She completed a predoctoral internship in Clinical Neuropsychology at Baycrest Centre for Geriatric Care. Her research and publications are in the areas of attention, memory and executive functioning in younger and older adults, brain injured individuals and under the effects of alcohol.

Dr. Armilio joined the Department of Psychology at the Credit Valley Hospital in 2002 and provided neuropsychological consultative services to the Inpatient Rehabilitation Unit, the General Neuropsychology Outpatient Program and the Rehabilitation Day Hospital during her tenure there. Currently, Dr. Armilio is registered with the College of Psychologists of Ontario to practice in the area of Clinical Neuropsychology with Adults and Seniors and works exclusively in the private sector. She is full member of the Canadian Academy of Psychologists in Disability Assessment and the Canadian Psychological Association.

---

Dr. Janine Hay, C. Psych

Dr. Hay received her Ph.D. from McMaster University in 1997 and completed a post-doctoral fellowship in cognitive neuroscience at the Rotman Research Institute in Toronto. She has published numerous research articles on the effects of aging on memory and the impact of different neurological conditions on memory and cognition.

Dr. Hay is a registered member of the College of Psychologists of Ontario, specializing in Clinical Neuropsychology with adults, older adults and children. She belonged to the Department of Psychology at the Credit Valley Hospital from 2001 to 2007, where Dr. Hay provided neuropsychological services to the General Outpatient Program, Rehabilitation Day Hospital, Inpatient Rehabilitation Unit, Renal Program and the Inpatient Psychiatric Unit. Dr. Hay has also worked in Pediatric Neuropsychology at the Hospital for Sick Children, the Credit Valley Hospital and Bloorview Kids Rehab, assessing children and adolescents with acquired brain injuries and other neurological conditions.

---

Dr. Kimberley Kane, C. Psych

Dr. Kane completed her BScH at Queen's University and her Master's in Psychology at the University of New Brunswick. She conducted her doctoral research at the Rotman Research Institute and received her Ph.D. from the University of Toronto in 2000. Her predoctoral clinical internship was conducted at Baycrest Center for Geriatric Care. Dr. Kane's research and publications are within the field of learning and memory, ranging from neuronal to global perspectives.

In combination with her work within the private sector, Dr. Kane has provided neuropsychological and behavioural consultative services to programs within Baycrest's Center for Geriatric Care and Credit Valley Hospital. Dr. Kane is an active member of the Canadian Psychological Association and the Canadian Register of Health Care Providers in Psychology. She is registered with the Ontario College of Psychologists, with a specialization in Adult and Geriatric Clinical Neuropsychology.

---

---

---

---

---

---

---

---

Contact Us

---

---

---

---